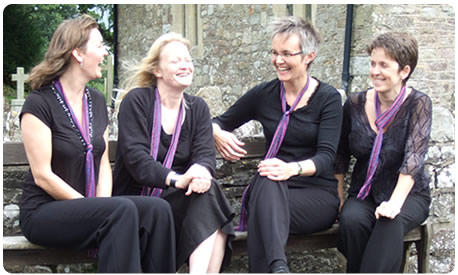 Frequently Asked Questions
Q. How long do you normally play for a wedding ceremony?
A. Our minimum booking is two hours and this is usually enough to cover a wedding ceremony and an hour or so after for the pre-reception drinks. If you want us to play for the wedding breakfast as well, then you will probably need to book us for three to four hours, depending on the schedule for your day.

Q. How far in advance do we need to book you?
A. You can book us up to a year in advance, but we do get busy. If you want to secure our quartet early booking is recommended.

Q. How much do you cost?
A. Our minimum booking (2 hours) is £550 inclusive of travel expenses and set-up time.

Q. What sort of music do you play?
A. We play Bach through to James Bond. We can play a mixture of classical and light music or you can specify if you would rather we play one or the other.

Q. How do I confirm a booking?
A. Email us so that we can send you a booking form and as soon as we receive this, along with a deposit of £150, the booking is confirmed. We send a receipt for your records.

Q. When do you need to know repertoire choices?
A. At least 4 weeks before your wedding or function.

Q. What do you do if one of your members is ill on the day?
A. We have a small, select group of experienced, professional musicians from which we can draw a replacement.

Q. If we want you to play at the wedding ceremony and then later in the day at the reception, is this feasible?
A. This is not a problem providing it fits within our allotted time.

Q. Will you play outside?
A. Yes, we can, as long as in the summer we are in adequate shade and if the weather is warm enough and not raining!

Q. Will you be able to move to different locations around the venue?
A. No problem. We can play wherever you like, provided there is room.

Q. How much space do you need to play in?
A. We need an area of 3m x 3m.

Q. Do you play for birthdays or anniversaries?
A. Yes, we consider it a privilege to be a part of any special occasion.
To contact us, fill in the form below or email